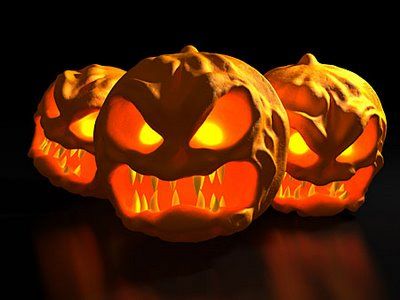 Ah yes, it's that time of the year again; kids are out tricking or treating (not really) while us adults "reluctantly" dress up like our childhood heroes and drink away at someone's party. Of course, it wouldn't be a Halloween party without music and what better way to get your playlist started than by checking out our top 10 Halloween songs. I'll admit, it was a bit eerie how quickly this top 10 was created when I asked the rest of the UpVenue staff for some input; why are some of these songs on their iPods anyway?
10

Rob Zombie - Dragula

Get your rock on. Dragula is the Rob Zombie's most popular song as a solo artist and it has appeared in tons of movies, videogames and drag races.
9

Squirrel Nut Zippers - Hell

Yeah I know, it's really weird posting a song from a band known as the Squirrel Nut Zippers after a Rob Zombie entry, but don't hate -- this song is a great treat for the occasion.
8

Blue Oyster Cult - Don't Fear The Reaper

Christopher Walken brought this song back in the spotlight with his cowbell skit and the internet has since overplayed the hell out of it. Still, it's a classic. Check out the live version for a change.
7

Fresh Prince and DJ Jazzy Jeff - Nightmare on my Street

Remember when Will Smith was a rapper? Yeah its been a long time but we don't forget. Enjoy his play on words of the popular 1980s Freddy Krugger series.
6

Rockwell - Somebody's Watching Me

This song is great with its dual purpose -- It works great for a Halloween list and if we ever decide to make a top 10 stalking songs one, this will be up there as well.
5

Bobby Boris' Pickett & the Cryptkickers - Monster Mash

This song pretty much defines all black and white horror movies. Play this near the end of the night when people are getting wasted and everyone will dance along.