Nirvana Play Teen Spirit for First Time in 17 years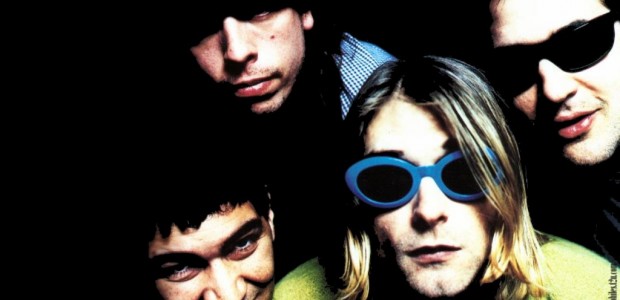 Earlier this year, Foo Fighters released their latest album, Wasting Light. Former Nirvana bassist, Krist Novoselic, and former live Nirvana guitarist, Pat Smear, collaborated with Foo Fighters frontman Dave Grohl for the track I Should Have Known.
Speaking with Observer earlier today, Grohl mentioned that I Should Have Known was not the only song the trio played together. The former Nirvana members jammed through some oldies until Krist said "Fuck it, let's do Smells Like Teen Spirit" (off of Nevermind). Pat started with the infamous guitar riff intro and Dave joined in with a drumbeat that he hadn't performed in over 17 years. Since Kurt Cobain is no longer with us, there were no vocals.
The only other person to witness the historic event was their studio manager. Unfortunately, it doesn't seem like their performance was recorded and it appears to be a one time effort.
Foo Fighters (with Pat Smear) are currently on tour. With Krist having the taste of Nirvana again, we're hoping we get a real Nirvana reunion sooner rather than later.