Sound of Cancer: No Vampires in Gilroy Album Review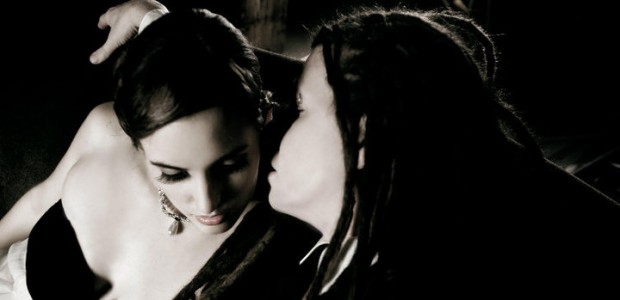 This week, on Halloween, Sound of Cancer released their debut album, No Vampires in Gilroy. The project is a musical and lyrical collaboration between solo artist Alexx Calise and Dennis Morehouse (most recently the drummer for Gilby Clark--of Guns N' Roses and Rockstar Supernova fame). But did this fusion of musical styles work on the album?
No Vampires in Gilroy took three years to make, in between Calise's and Morehouse's rigorous touring and recording schedules. Very minimal effects were used in the creation of the album, and most of the vocal and instrumental tracks were completed in one take. In fact, some of the final performances were the initial 'scratch' tracks, which would ultimately capture the original, intended emotion. If nothing else, this is a testament to their musicality.
In our interview with Calise last year, she described Sound of Cancer as the following.
"Sound of Cancer is much different in the regard that it's a cross between Massive Attack, The Cure, and Portishead; it's vocally driven. It's also musically driven so it's very intricate; there's a lot of choral harmonies we use; sometimes we'll do like 12-part harmonies. […] It's craziness. Musically speaking, there's a lot of elaborate, dark soundscapes going on. It's drastically different in the regard that it's very, very dark, in comparison with my other one."
But did her early description of the album match the finished product?
From the opening track, Darkarnival, it's obvious that the music is darker and heavier than Calise's solo work (which will continue; she is currently writing her third album). This track is a delightfully chilling opener that sets the mood for the rest of the album. Love, the third track, cannot hide the sense of yearning that permeates every note. The chorus, "Love, what I always wanted/It's what I'm running from" is a sentiment that many of us can relate to, and will continue to cycle through your thoughts long after the song is over. Vamp is dangerously seductive. Confusion slips in as the next track, and almost comes as a warning, with the self-reflective lyrics, "Well the contradiction can take down the strongest woman, and I guess I'm no exception." Need Someone starts as a quiet track, then escalates along with the lyrical content, infusing the subject's pain and longing. Stripped Me is one of my favorites, and fittingly, strips away all extraneous instrumentation to highlight the lyrics, "Someday I will practice what I preach and realize that the real one to blame is me." The album ends with Now That You're Gone, an acoustic track that showcases Calise's striking voice, and demonstrates her ability to convey emotion vocally. "Now that you're gone, the world's come undone. How could you leave without saying goodbye?" repeats sorrowfully, leaving the listener wanting more.
As Calise previously described, the album does infuse elaborate choral harmonies with dysphoric distortion, ominous soundscapes, and deeply introspective lyrics. Sound of Cancer seamlessly weaves the deeply rooted themes of existentialism, and the demise of the human spirit, into the music. In addition, Alexx Calise's voice possesses a beautifully haunting quality on this album. It's fitting that this album was released on Halloween; its dark undertones are certainly attuned to this holiday, but go far beyond, tying in the themes of love, seduction, and regret. These songs could easily be used in film soundtracks.
If you're looking for a peppy, overproduced, auto-tuned album, you won't find it here. If you're looking for a multilayered, honest, reflective, musically intriguing album, check out No Vampires in Gilroy. The album is now available on iTunes, Amazon, MP3, CD Baby, and other online retail sites.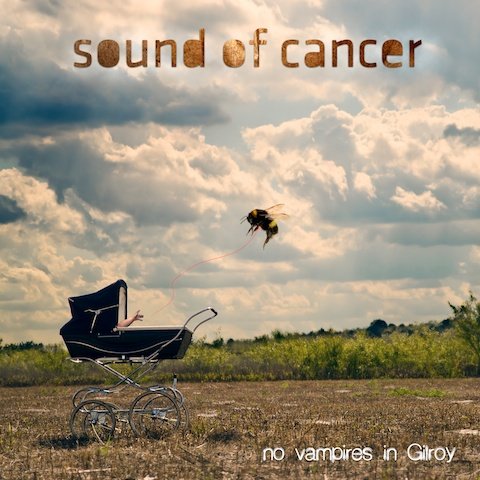 Full tracklisting: 
1. Darkarnival
2. Abyss of Your Kiss
3. Love
4. Vamp
5. Confusion
6. Say
7. Need Someone
8. Stripped Me
9. Tasting You
10. Now That You're Gone