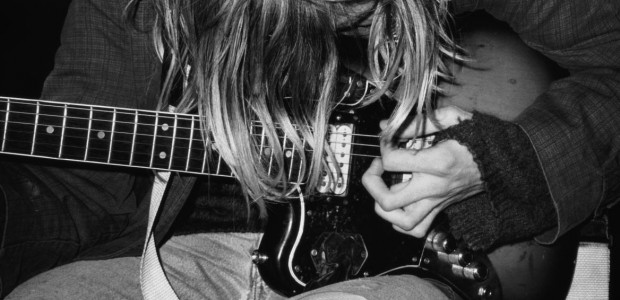 It's been a busy week for dead musicians this week. Tupac was resurrected in hologram form for Coachella and now, Eric Erlandson from Hole announced that Nirvana's frontman, Kurt Cobain, has an unreleased solo album.
Speaking to the US TV Station FUSE, the former Hole guitarist revealed that Kurt had written an entire album's worth of solo demos before he joined the 27 club.
He was headed in a direction that was really cool. It would have been his 'White Album'. That's really what he was going towards, a solo album but working with different people. [..] I was really excited about some of the stuff he was working on. I got to see him play it in front of me. That's why I was really sad when he died. He was cut short. Who knows where this music would have gone?
He went on to explain that one of the songs was a cover.
There is one cover. I won't say what it is. I don't own the stuff. I just hope that one day it will be released for fans. It's just so heartbreaking. It's not surprising. It's a very sweet, just touching song."
Does Courtney Love have the rights to the demos? Why haven't they been released? Hopefully, we'll see the solo album released now that Eric has broken the silence.