Lamb Of God Cancels Summer Tour Dates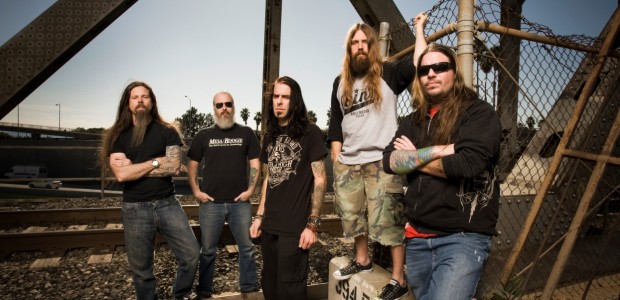 As we reported a few weeks ago, Lamb Of God frontman Randy Blythe was arrested, and is still being held in a Czech prison. Due to the uncertainty of his release, Lamb Of God has been forced to cancel their summer tour with Dethklok and Gojira as well as festival appearances at Montreal's Heavy MTL, and Toronto's Heavy T.O.
The band released the following statement on their website:
Due to the continued incarceration of LAMB OF GOD singer Randy Blythe in the Czech Republic, the band's co-headline tour with Dethklok scheduled to begin August 1st in Seattle is being cancelled. The band regrets the decision but the uncertainty of Randy's release makes it impossible to carry on with the tour. Upon Randy's release, it is the band's intention to rebook a tour in the fall and at this time the band fully intends to participate in the Mayhem Cruise in December.
LAMB OF GOD wishes to thank Dethklok, Adult Swim and Gojira for their support and patience as well as all of the promoters who had dates on the tour. Last but certainly not least, the band thanks all of the fans who bought tickets for the tour and who have been supportive of Randy and the band over the last month that Randy has been held in Prague. Without the fans, there is no LAMB OF GOD.
If you'd like to donate to help with Randy Blythe's legal fund, you can do so here at a page set up by Lamb of God.