Osheaga 2016 - Day 3: Radiohead Play Creep In Montreal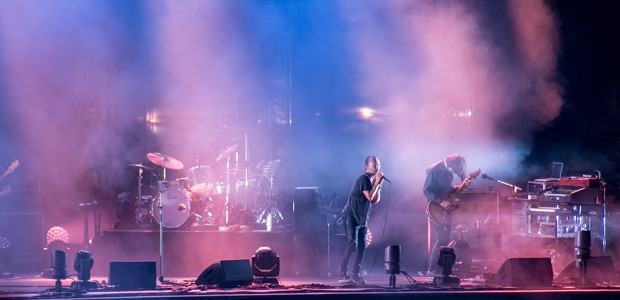 I've had the pleasure of watching Radiohead perform live several times over the past few years and by this point, I had accepted the fact that I'd never get to see the band play Creep live. There was a glimmer of hope when Radiohead resurfaced their first hit after a seven years hiatus in Paris earlier this year. That hope was lost once again earlier this weekend when Radiohead performed at Lollapalooza (watch the whole set here) in Chicago and finished off the night with Karma Police instead.
Day three of Osheaga had a hard time maintaining the momentum that was built up over the past two days as Disclosure, who was sandwiched between M83 and Radiohead, had a flight delay causing them to miss their set. Still, while all three days of Osheaga were sold out, there was visibly more people in front of the two main stages on Sunday waiting for the main draw, Radiohead, to come on.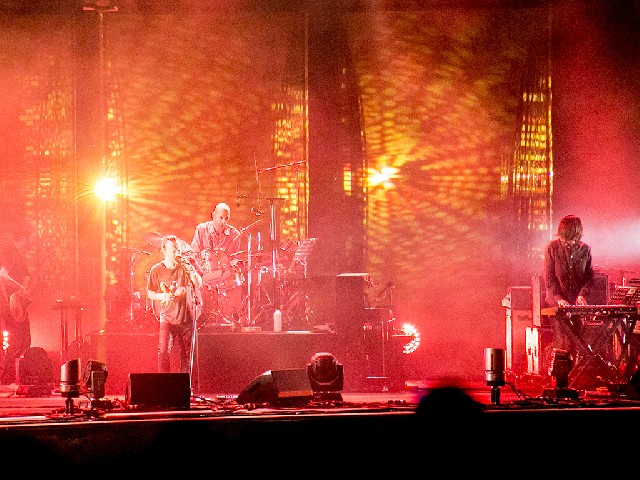 Radiohead began their night with the chilling Burn The Witch off their latest album, A Moon Shaped Pool. They followed up with Daydreaming and Full Stop; both from the same record. It's hard to please everyone when you have to select music from a catalog that now spans nine albums -- though their meticulous mix of old and new was just the right blend to keep fans engaged throughout the night. Thom Yorke danced along when the opportunity allowed, though much less than usual. He took a seat by the piano for the live rendition of Pyramid Song.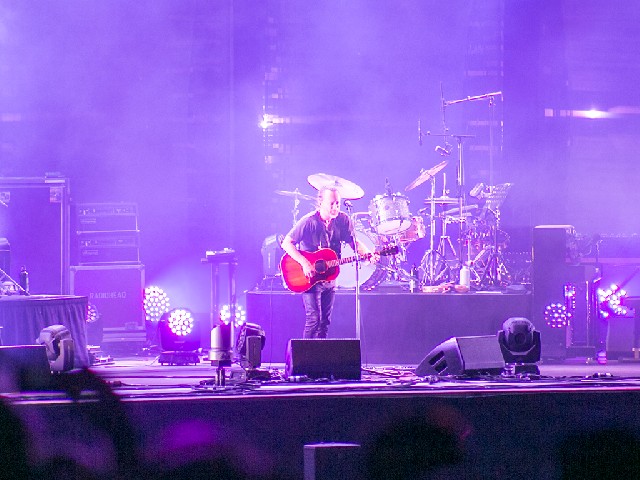 It wasn't until the first encore kicked in that Radiohead reached even further back in their repertoire and played some of their more classic tracks like Exit Music (for a film) and Karma Police. They came back for a second encore as is usually the case and performed Lotus Flower. As Radiohead saluted the fans and everyone began to assume the night was over... CREEP! The crowd erupted the second the opening chords were strummed. The wait is now over.
Radiohead never disappoints and there was no better way to finish the night and Osheaga's tenth anniversary.