Alter Bridge, Skillet, and Dirty Honey Montreal Concert Review
Sheila
Misc
3 minute read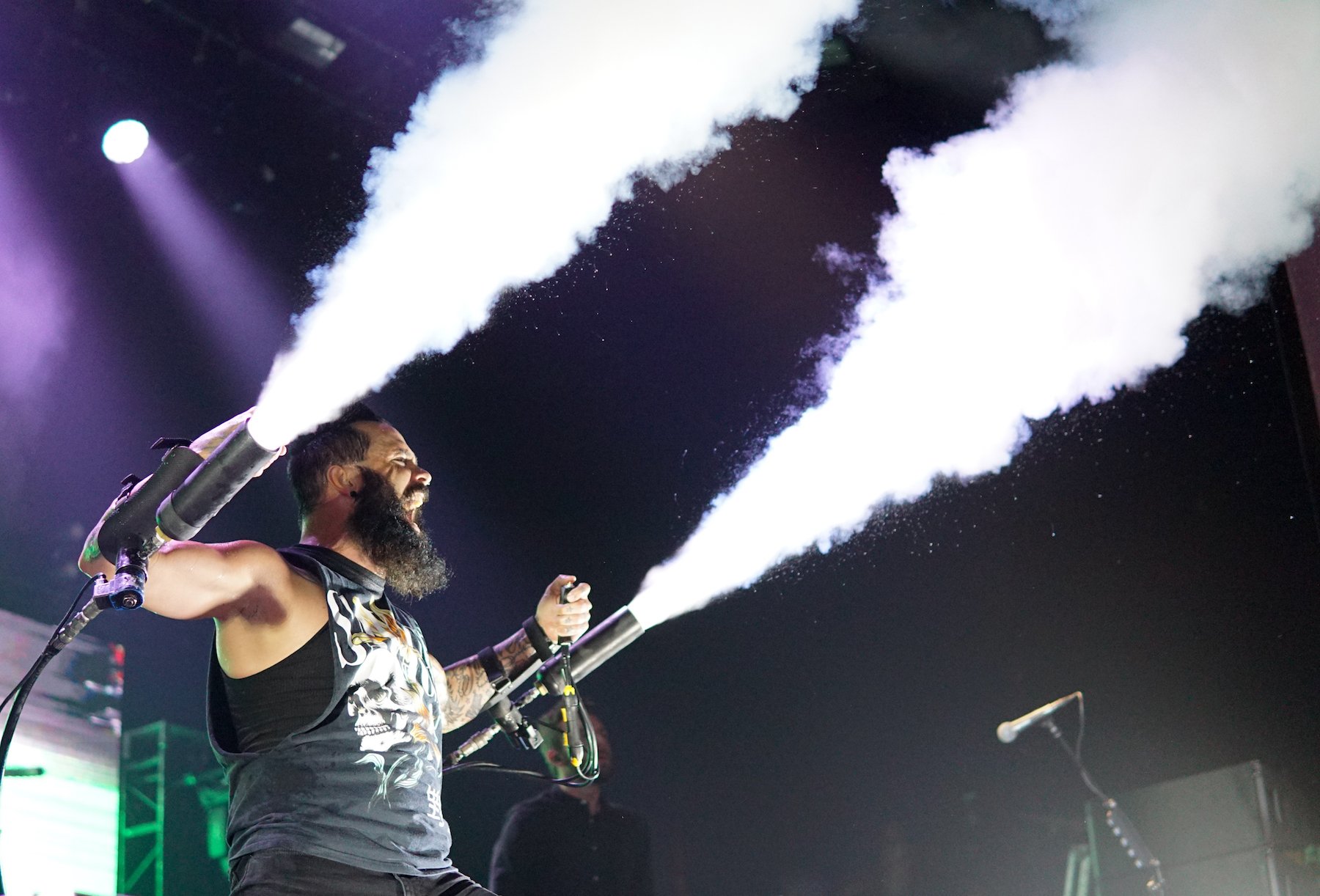 While the Victorious Sky Tour made it's way to MTELUS, a vicious sky drenched Montreal with a torrential downpour just before the show. That didn't stop fans from packing into the MTELUS for a night of rock.
After having played Heavy Montreal just two months ago, Dirty Honey and Skillet were happy to make their return to our city. While Alter Bridge weren't a part of Heavy Montreal, frontman Myles Kennedy was there joining Slash on stage with his side band, Myles Kennedy and the Conspirators.
DIRTY HONEY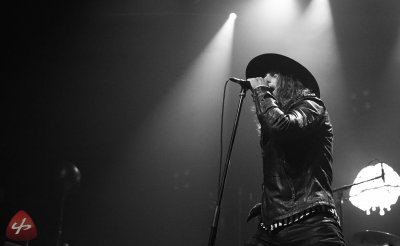 Dirty Honey are one of those bands that once you see them live, you know that you'll want to see them again. Even though they opened up the show here in Montreal, it's only a matter of time that we'll be seeing them as the headliners. Playing songs off of their self titled EP, frontman Marc Labelle was quick to point out that it felt like a Friday night crowd even though it was a Tuesday.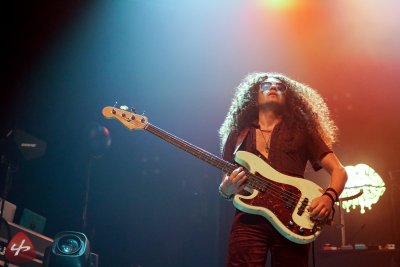 Drummer Corey Coverstone treated fans to a drum solo mid set followed by, Down The Road. When I'm Gone, their latest single, was next followed by Rolling 7s. If you are planning on catching any of the remaining dates on this tour, make sure you get there early to check out Dirty Honey.
SKILLET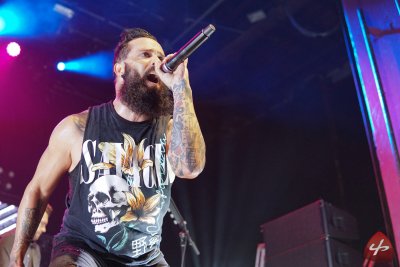 If you want to win over a crowd in Montreal, the easiest way to do it is to say that it's a better city than Toronto. While Skillet did take advantage of that not so secret secret, they still would've been able to win over the crowd with their highly energetic set.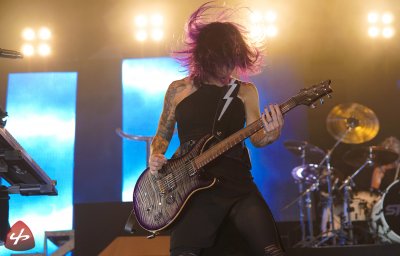 Out on tour in support of their latest album, Victorious, Feel Invincible and Not Going to Die got their set started. Next up was You Ain't Ready which featured frontman John Cooper turning himself into a half man/half machine, with mini smoke canons attached to his arms.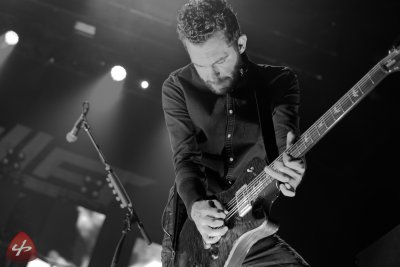 Whispers In The Dark was followed by the new WWE theme song, Legendary. Drummer Jen Ledger stepped down from the drums and joined John for intro of their next song, Awake and Alive. Throughout their set, it was tough deciding on who to watch. Frontman John Cooper made the stage his playground, while guitarist Korey Cooper was a fiery ball of energy. Guitarist Seth Morrison made guitar solos look easy, while drummer Jen Ledger was somehow able to provide silky backing vocals, while still maintaining the intensity behind the kit.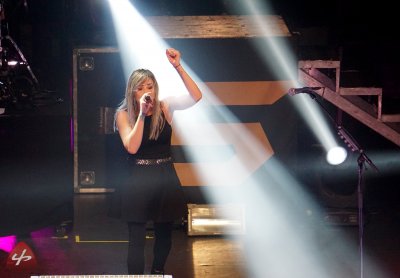 Back From the Dead and Save Me were up next followed by another one of their hugely successful hits, Hero. Undefeated, Victorious, and old school favourite Comatose followed. Monster was up next, and finally to close out the night, The Resistance.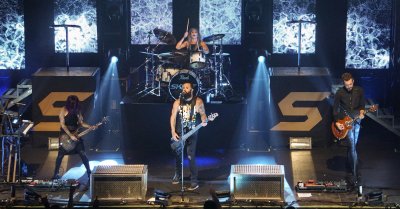 We had the chance to chat with John Cooper when Skillet performed at Heavy Montreal; you can watch the full interview here. The band will continue on with this tour until the end of October before heading to Europe in November. For more information on their tour and their latest album, visit their Official Website
ALTER BRIDGE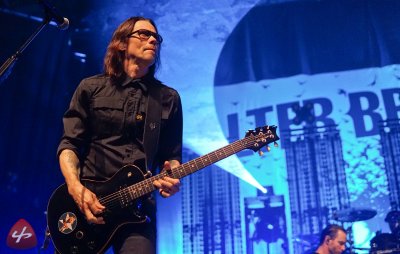 With their latest album, Walk The Sky set to drop in a little over two weeks from now, Alter Bridge gave fans a taste of what's to come by starting the show with two new tracks, One Life and Wouldn't You Rather.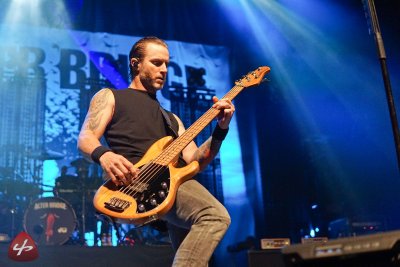 Throwback hits such as Isolation added that extra touch of excitement to the old school fans in attendance. Come To Life came next followed by another new song, Pay No Mind. While it may be tough playing new songs before an album has officially been released, the reaction of the fans was very promising.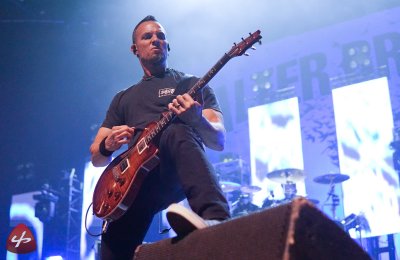 Rise Today and Addicted To Pain came next, and then frontman Myles Kennedy took a step back from the microphone as guitarist Mark Tremonti took over vocal duties for Waters Rising.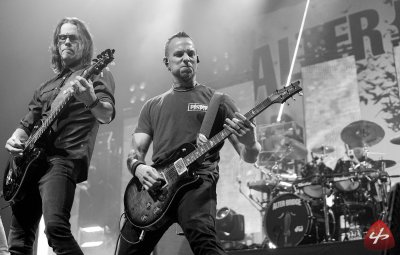 As the night was winding down, Achilles, Blackbird, and Metalingus left the crowd wanting more; alas, there was only one song left, one of their first singles, Open Your Eyes.
As mentioned earlier, their sixth studio album, Walk The Sky will be released October 18 and is available for preorder now on their website.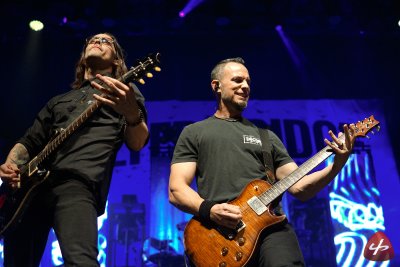 Don't forget, for all of your Montreal concert needs, visit our friends at Evenko